Digital Market
Extending the trade show buyer-seller connection with a world Class B2B platform
Since 1976 Surf Expo has been where connections are made, stories shared, and the next big products emerge.
Introducing Surf Expo Digital Market, powered by Elastic Suite. The world class digital B2B platform will provide a natural complement and extension of the connections that happen in person at the show and link Surf Expo's network of thousands of ready buyers with hundreds of brands online year round.
01
Beyond in-person
Improving the in-person tradeshow experience by allowing you to focus on product presentations and relationship building rather than order forms, and catalogs and workbooks.
02
Virtual Flexibility
Elastic inspires collaboration and engagement between retailers and brands with tools that not only drive sell-in but improve sell-through at retail.
03
Priced Just Right
An affordable price point for new brands to gain access to Elastic's suite of tools without needing to invest in a fully-integrated enterprise platform.
For Brands
Transform your approach to B2B commerce
Thinking world-class B2B selling tools are only for big brands? Think again. Provide your current retailers an immersive buying experience while opening new doors all in one place.
Boost Sales – Enhance sales through brand-specific retailer applications, assortment planning, digital merchandising, sales rep tools and a more curated B2B sales approach.
Consolidate Resources – Cost savings come from print-free digital product catalogs, greater process efficiency and streamlined ordering
Increase Sustainability – Eliminating B2B printed sales catalogs provides greater sustainability with positive environmental impacts on CO2 emissions, forest conservation and energy consumption.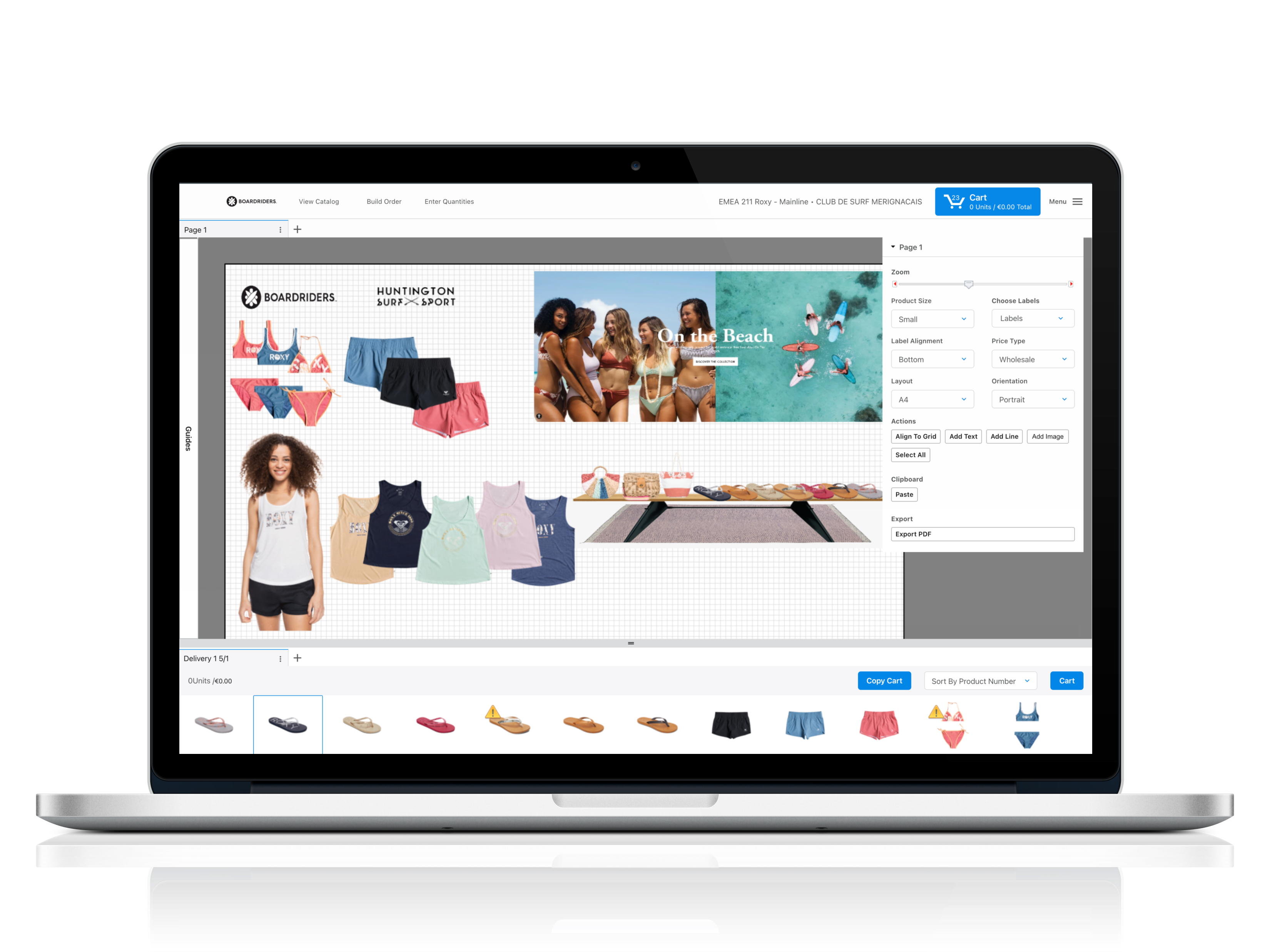 Digital Catalogs
Virtually present your line, achieve higher sales volume and boost sustainability through digital product catalogs. 
Rich Brand Storytelling
High quality images provide a richer showroom-type experience to digitally portray your brand and products. 
Streamlined Ordering
A seamless transition from digital catalog, to assortment building, to order placement means greater accuracy and streamlined purchasing. 
For Retailers
Streamline your ordering, from planning to placement
Access all the brands you buy, and discover some new ones, all in one central place.
Pre-Show – Use Surf Expo Digital Market to prepare for the show by easily locating brands, researching products and previewing major lines before the show. Review styles and trends before committing open to buy, and make advanced decisions based on the projected style, size, price and color.
At the Show – Arrive to appointments more informed and prepared.   See and touch the products in person, take notes and place orders in the Surf Expo Digital Market tool easily at the show. No more printed catalogs to keep up with unreadable notes.
After the Show and Anytime– Review notes, use merchandising tools to work on in-store product display. Submit orders, easily place reorders, and locate at-once product easily and efficiently.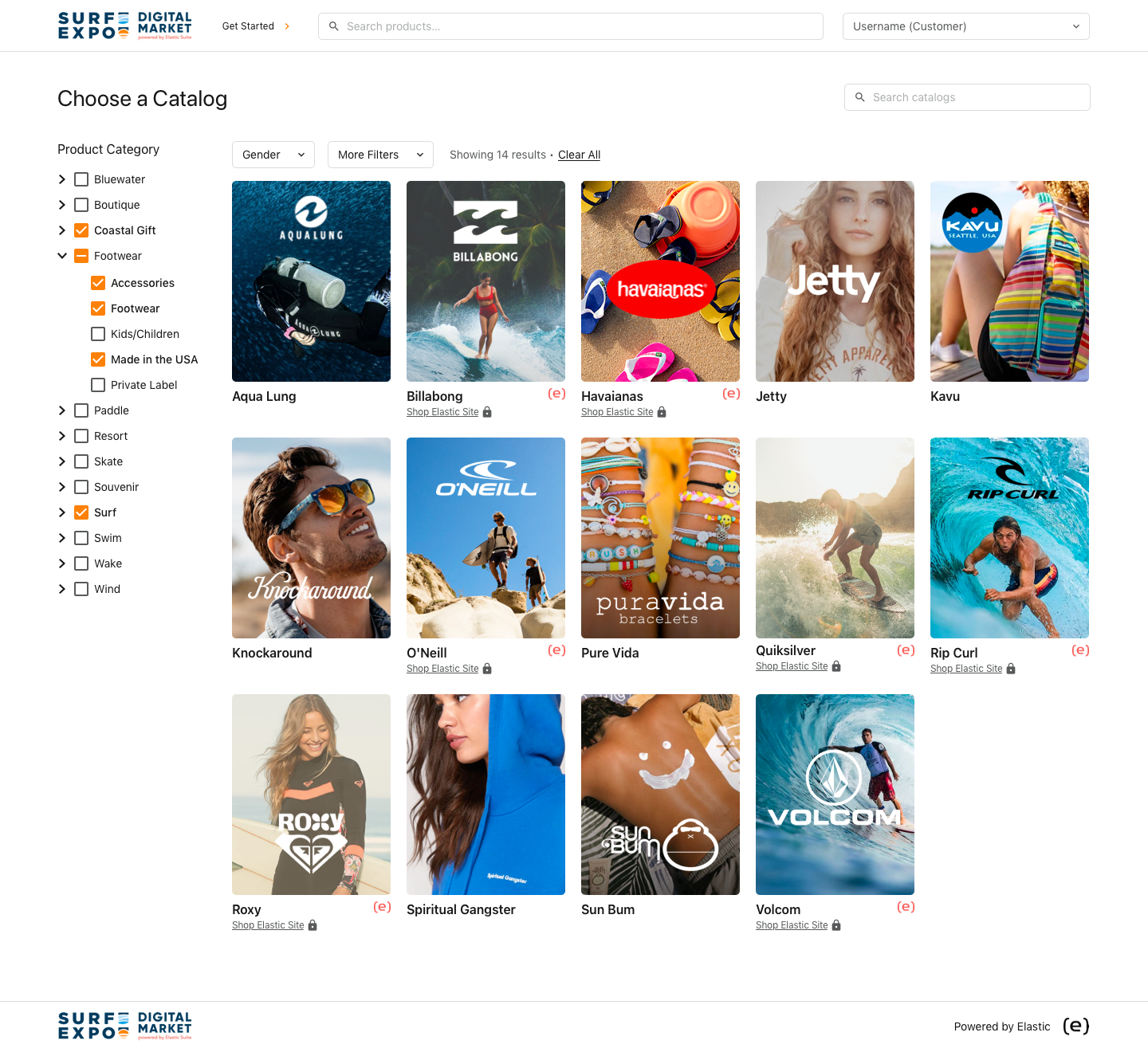 Interactive Digital Catalogs
Virtually and digitally access entire interactive catalogs to more effectively manage all of your brands and products.
Assortment Planning
Intuitive assortment planning tools allow buyers to digitally browse and more collaboratively engage with product lines. 
Seamless Ordering and Inventory
A seamless process for ordering and reordering provides efficient real time order tracking and inventory management.