Surf Expo Awards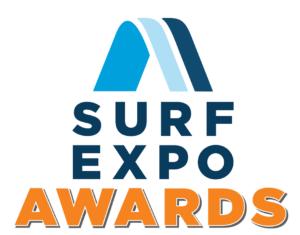 Introducing the Surf Expo Awards
NOMINATIONS NOW OPEN!
Surf Expo is excited to announce the launch of the first annual Surf Expo Awards, a new awards program to honor product excellence in the watersports and coastal lifestyle industries.
"There are so many brands creating great products in our industry, we wanted to celebrate and recognize their achievements," said Roy Turner, Surf Expo show director and Emerald senior vice president. "Surf Expo attracts a wide range of coastal lifestyle and watersports brands to the show, and the diversity of the award categories reflects that."
Brands can choose from a wide range of categories to enter, and product categories will be judged on criteria such as sales, originality, market adoption, growth, innovation, and design.
The award categories include:
Best Overall New Product of the Year
Footwear Product of the Year
Eyewear Product of the Year
Accessory Product of the Year
Swim Product of the Year
Apparel Product of the Year
Hardgoods Product of the Year
Environmental Product of the Year
Innovation of the Year
Gift Product of the Year
Resort Product of the Year
Bluewater Product of the Year
Companies have until Nov. 17 to submit nominations.
Winners will be selected by a judging panel consisting of experienced industry executives and the Surf Expo staff.
Finalists will be announced Dec. 15, and the winners will be revealed at Surf Expo Winter Jan. 10-12, 2024, in Orlando, Florida.
The Surf Expo team can't wait to see your entries, and wishes everyone good luck!