Exhibitor Resources



In these difficult times of uncertainty, here is a list of resources to help support your business. As additional new programs emerge, we will continue to update this page so be sure to check back often. Also be sure to check out health and safety measures for the September Surf Expo here.
WEBINAR RECORDINGS AVAILABLE FOR VIEWING
In addition to the webinars below, check out Surf Expo's library of partner webinars here. 
RESOURCES FROM ASSOCIATION PARTNERS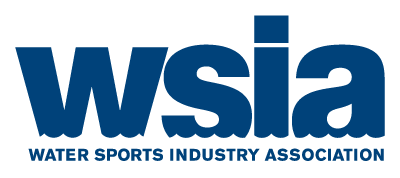 Webinars

Outdoor Industry Association (OIA) – COVID-19 Resources for the Outdoor Industry 
American Institute of Certified Public Accountants (AICPA) – Coronavirus (COVID-19) Resource Center 

Offering free daily emails with the latest news from the industry. Learn more at Shopeatsurf.com


Seaside Retailer, the business magazine for beach, coastal and nautical retailers  is tracking the latest developments on the coronavirus' impact on retailers and wholesalers and sharing advice and tips on how to best navigate during this crisis. Stay up to date on coronavirus-related industry information at www.seasideretailer.com/coronavirus.
Rising to the Occassion:  Retailers and Wholesalers Responding in Time of Need – April 15, 2020, Click to read.
How Wholesalers are Dealing with COVID-19 – April 6, 2020, Click to read.
---
Shepard Expositions Services is Surf Expo's official Show Decorator. Solicitations from any other vendors for material shipping should be disregarded. The Exhibitor Services Manual for the September 2022 show will be available soon. The Exhibitor Services Manual provides you with important show-related information and deadlines, allows you to order show services, obtain online order forms and browse Shepard products and services.
Parking Info
For Shuttle Bus and Parking Information click here >
Review Surf Expo's Health & Safety Plan.
If there are any updates needed to the Health & Safety Plan, you will find them here. Health & Safety Plan.

Exhibitor Badge Registration
All booth personnel must be registered for an Exhibitor Badge. Badge registration is accessible through the Exhibitor Console. Login credentials for the Exhibitor Console can be found in your Booth Confirmation email, or contact your salesperson. Surf Expo Show Management strictly enforces and monitors the number of exhibitor badges per 10 x 10 booth. Each exhibiting company is allotted seven (7) badges per 10×10. Additional badges are available for purchase online in the Exhibitor Console.
---
Buyer Relations Team
Surf Expo's dedicated Buyer Relations Team's mission is to ensure exhibitors see the right buyers. Learn More >
Attendee & Exhibitor Email List and Directory Warning
Companies offering access to the Surf Expo attendee or exhibitor list are not affiliated with the Surf Expo or Emerald Expositions. Examples include emarketerss.com. Examples of unauthorized directories or guides include The Fair Guide, the Expo-Guide, and ExhibitPros, all of which use the name of Surf Expo. Emerald Expositions & Surf Expo are NOT affiliated with these publications. SurfExpoDirect.com / Community-Commerce and REACH Marketing are authorized to provide official list rental services for the show.
Official Surf Expo Housing Vendor
When making your housing arrangements for the Surf Expo, it is important to use a company that you can trust. Surf Expo has designated EventSphere as THE ONLY OFFICIAL HOUSING PROVIDER for Surf Expo. There are companies and organizations that will try to present themselves as official partners of Surf Expo and offer you a potential room that might not be guaranteed or available. Again, EventSphere is the only official housing provider for the Surf Expo. Book a hotel through EventSphere
POTENTIAL PROBLEMS WHEN BOOKING WITH OTHER PROVIDERS:
•The hotels have not been pre-qualified and viewed by Surf Expo Staff.
• Many hotels will require hefty deposits and full pre-payment along with steep change and cancellation fees.
• Many hotels will require hefty deposits and full pre-payment along with steep change and cancellation fees.
• On-site support is not provided for these ancillary hotels if you incur challenges during your stay.
Internet/Wifi Networking Service Warning
Trade Show Internet (TSI) is a 3rd party company who solicits convention internet packages to exhibitors. Trade Show Internet is not an official vendor of Surf Expo, Emerald Expositions, nor are they affiliated with the Orange County Convention Center. Any services they attempt to sell to exhibitors is not guaranteed nor do they include ANY on-site support. Smart City is the internet provider of Surf Expo and the Orange County Convention Center.
Smart City
Toll-Free: (888) 446-6911
Phone: (702) 943-6087
Fax: (702) 943-6001
Email: csr@smartcity.com
Website: orders.smartcitynetworks.com/Ordering.aspx
EXHIBITOR & BUYER ALERTS
Please be aware that you may receive solicitations from companies that are NOT affiliated with Emerald Expositions or Surf Expo. The information below will help alert you to such companies. If you have any doubts about a solicitation using the Surf Expo name (for example, the solicitation requires payment made to an address in a foreign country), please contact your sales person or marketing@surfexpo.com.
Below is a list of the official, approved vendors who work with Surf Expo:
---
OPERATIONS