Exhibit at Surf Expo – Coastal Gift & Resort
Surf Expo is the largest and longest running watersports and beach lifestyle trade show in the world.  Produced  twice annually in January and September in Orlando, Florida the show draws buyers from specialty stores across the U.S., the Caribbean, Central and South America and around the world. The show features more than 2,500 booths of apparel and hardgoods and a full line-up of special events, including fashion shows, annual awards ceremonies, and demos. Average buyer and exhibitor turnout exceeds 28,600 attendees including retailers, exhibitors and media per show.Surf Expo is a TRADE ONLY EVENT and is not open to the public.
Take advantage of the diverse marketplace Surf Expo offers:
Cross-Over Market Opportunity not found at any other show – The show's 13 categories attract diverse buyers.

Surf shops purchase t-shirts, towels,  gifts, souvenirs as well as surf hardgoods, apparel and accessories.
Cruise lines and major hotels and resorts attend Surf Expo to purchase across ALL categories!
Wake shops –These buyers prefer Surf apparel and accessory brands, and also purchase t-shirts and small accessories.
The new Bluewater category at Surf Expo attracts fish and tackle shops who carry surf apparel and accessories (sunglasses, watches, sunscreen, footwear etc).

International Reach – Strong attendance from Caribbean, Puerto Rico and Central America.

Includes surf retailers from Japan, Australia, South Africa, France, Spain, Portugal, UK, South America, Central America plus Caribbean, Puerto Rico, Aruba, Bermuda, St. Johns and more

More Buying Power – Surf Expo's September show is attended by qualified buyers purchasing for 9,500+ storefronts from across the U.S. and 81 countries. Buyers on average spend $355,000, which represents $2.6 Billion in buying power.
At Once Orders– Reach buyers from the Caribbean and East Coast seeking at-once inventory.
An Order-Writing Show – Surf Expo is the #1 order-writing show. More than 80% of buyers write orders at the show.
Qualified Buyers – Surf Expo pre-qualifies and badges all attendees.
High Buyer to Exhibitor Ratio – Three qualified stores per exhibitor on the show floor
Valuable Tools -Exhibitors receive buyer pre-registration information prior to the show, and a free app-based software for scanning badges at the show and downloading for follow-up marketing at the show or afterwards. All for absolutely no cost
Full Time Buyer Relations Team – The team partners with exhibitors to ensure  the right mix of buyers is at the show.
 Show Highlights
Surf Expo's Retail Attendance
For larger map click here >
Surf Expo January 2018 Retailer Map click here >
Interested in Exhibiting? 
Contact JR Rosenberg, Category Manager for Surf Expo's Resort and Coastal Gift categories.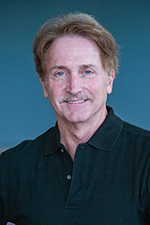 Click on a link below and JR Rosenberg will contact you.
I'm new. I want information about exhibiting. I've exhibited before and want to request a contract.