Press Releases
Surf Expo January Features Exciting Events and Exclusive Learning Lab Seminars
Fashion Shows, Live Art Presentations, Surfboard Shaping Contest, and Happy Hours Entertain Attendees During Show
Posted 12/19/2022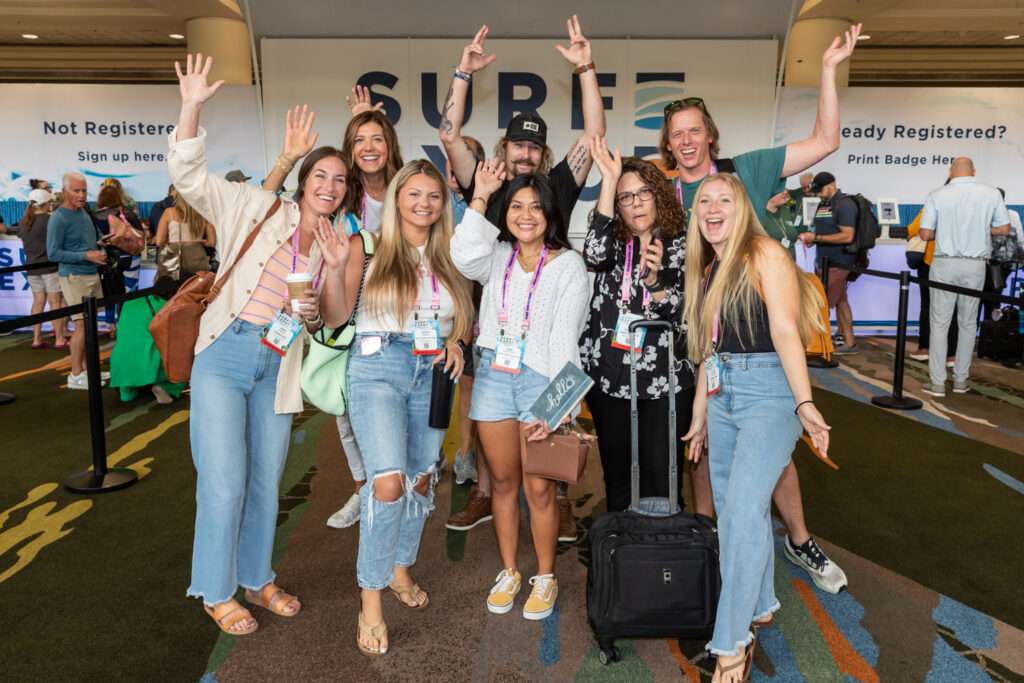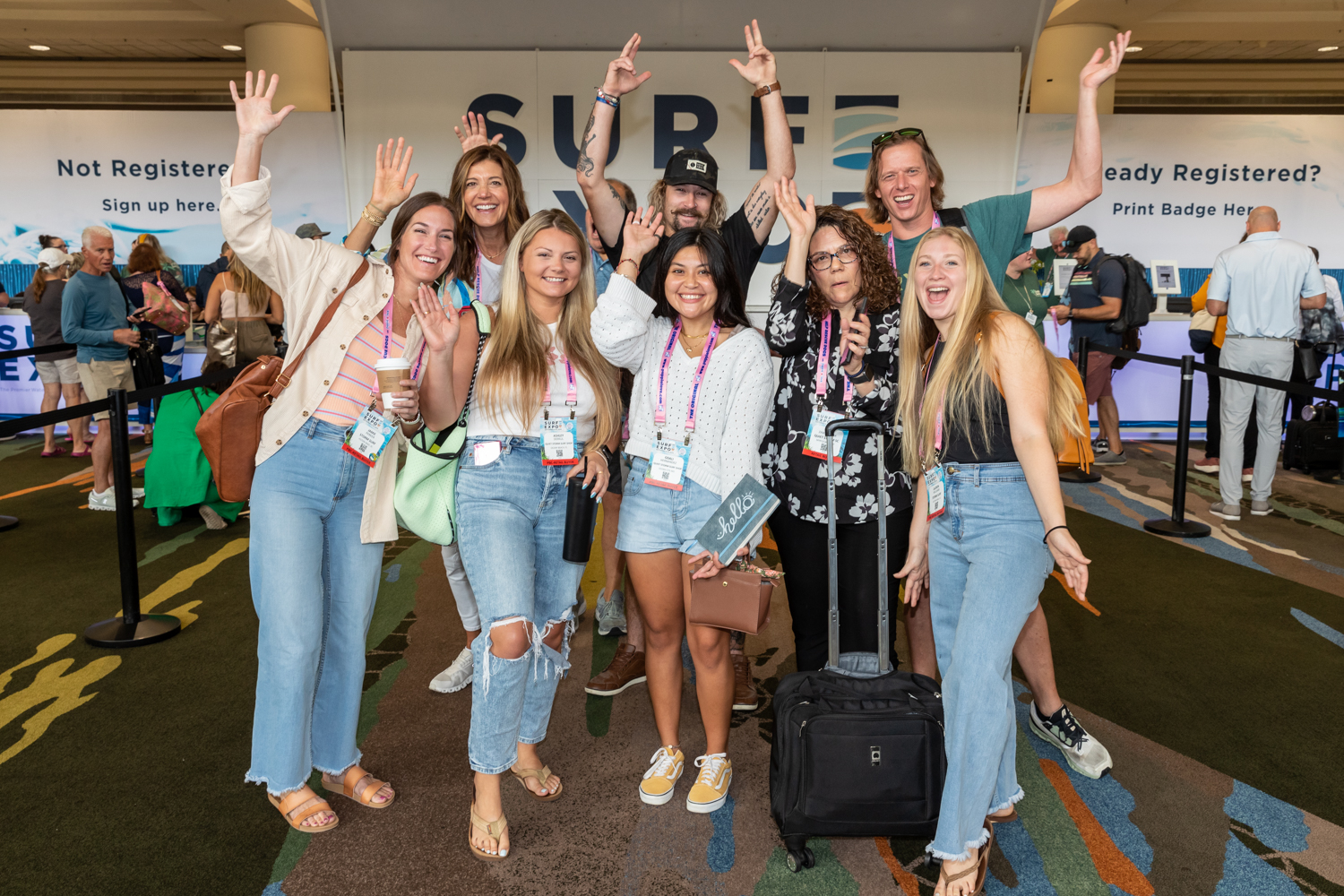 Orlando, Fla. (December 19, 2022) – Surf Expo, the world's premier watersports and beach lifestyle tradeshow, is planning another epic gathering at the Orange County Convention Center in Orlando, Florida, on January 4-6, 2023, featuring a robust schedule of instructional seminars and exciting events available exclusively to trade show attendees.
"We're elated to offer numerous educational and networking opportunities for both retailers and exhibitors," Emerald SVP and Surf Expo Show Director Roy Turner said. "While the primary reason to attend Surf Expo is always retailers and brands doing business, there will be plenty of additional activities for everyone attending the show."
Surf Expo continues to thrive after the pandemic, with the January 2023 show projected to grow by 20% compared to the prior year. Net square footage will reach approximately 190,000 square feet. Driving that growth is a bountiful roster of established and up-and-coming surf hardgoods, wetsuits, and accessories brands, plus swimwear, beach lifestyle apparel brands, and gift companies.
The Surf Expo January show offers a full schedule of events to keep attendees busy. Below is a list of seminars and activities.
Seminars
Wednesday, January 4 
Learning Lab: Navigating Surf Expo: Surf Expo's Buyer Relations Manager Steven 'Fish' Fisher provides first-time attendees and seasoned attendees a few pointers on managing your time and schedule at Surf Expo.
Learning Lab: Florida's Coastal Future: The Surfrider Foundation invites fellow surfers and stakeholders to attend a panel discussion with impacted resident activists, coastal policy experts, and local business owners for an in-depth conversation surrounding the future of Florida's coasts, including smart coastal adaptation and the role of innovative nature-based solutions.
Thursday, January 5
Learning Lab: Profitability: If Your Store Was More Profitable, You Could Be Surfing Now. Dan Jablons from Retail Smart Guys lays out a plan on how retailers can increase profits in 2023 so they can get outside more.
Learning Lab: What's Next? The Board Retailers Association will host a roundtable discussion previewing the upcoming spring and summer retail strategies, addressing inflation and the supply chain concerns, how to attract and motivate staff, and a look at new retail technologies.
Learning Lab: Sustainability: The Underswell Sustainability Coach Derek Sabori discusses changing the way we look at sustainability at every stage of our value chains and every touch point of our business.
Friday, January 6
Learning Lab: The Vendor Scorecard: Dan Jablons of Retail Smart Guys walks retailers through the process of measuring vendor performance. What should a vendor scorecard look like and how should both retailers and vendors use it to grow their business and profitability?
Learning Lab: A Great Day in the Stoke: Nathan Fluellen of AGITS discusses how the increased limitations of swim lessons and pools has created a legacy of high barriers to swimming participation amongst Black/African American children. This has affected swimmers' growth, virtually eliminating an emerging surfer market for Black youth. Nathan will discuss his aquatic journey to becoming a Black surfer and how an industry-wide effort to invest in providing community surf lessons will help to increase the number of surfers globally.
Other events at the show include:
Board Retailers Association Celebrates 20 Years. All specialty retailers that promote surfing, skateboarding, snowboarding, SUPing, wakeboarding, skimboarding, kiteboarding, or windsurfing activities and/or lifestyles are invited to join BRA Board Members, BRA Staff, and BRA Supporting Vendor Partners in a dynamic mix and mingle Wednesday at 4 p.m. in The Neighborhood Lounge/Booth 355. BRA's chairman will review the past 20 years of the organization, recognize its founders and Board Members, and discuss some of the goals for the next 20 years.
The Florida Shape-Off at Surf Expo, the annual surfboard shaping contest and exhibition that promotes the craft of hand-shaping surfboards, honors legendary Florida shaper Bill "Holmesy" Holmes. This year's contest in January will feature shapers attempting to replicate one of Holmesy Surfboards' legendary shapes out of a foam blank in a two-hour period. Live shaping will take place daily at the how. 2023 Shapers Include Jeff Haney, Jim Hannan, Josh Peterson, Mike Karol, Sean Piper and Ryan Conklin.
Fashion shows will be held each day on the stage featuring the newest looks and trends from Surf Expo exhibitors in the Resort/Swim and Boardsports and Swim categories.
Carver Skateboards gives shop owners, buyers, and other show attendees the opportunity to try out products in their Surfskate Demo Zone. Stop by to get in a few turns!
Artist Danny O, featured on the Surf Expo Show Guide cover, will be doing live art daily in his booth.
4ocean, the official recycling partner of Surf Expo, will host a Happy Hour on Thursday at 4pm.
Happy Hours will take place in The Neighborhood Lounge, JR's Lounge, The Boutique Lounge and The Shoreline Lounge.
Post Show Mixers will be featured at the Main Show Exit on Wednesday and Thursday with free beer and live entertainment. 
That's just a partial list of all of the exciting happenings coming to Surf Expo in September. See the full list of events here. 
Additionally, retailers have unique opportunities to find new brands and products for their shops thanks to numerous first-time and returning exhibitors attending Surf Expo's January show. See the full list of exhibitors here.
About Surf Expo
Surf Expo is the largest and longest running watersports, beach, and resort lifestyle tradeshow in the world. Produced twice annually in January and September, Surf Expo draws buyers from stores across the U.S., the Caribbean, Central and South America, and around the world. The show historically features hundreds of apparel and hardgoods brands and a full line-up of special events, education opportunities, and awards ceremonies. Surf Expo is a trade-only event. Visit www.surfexpo.com  for more information about the upcoming show January 4-6, 2023, in Orlando, Fla.
About Emerald 
Emerald is a leader in building dynamic, market-driven business-to-business platforms that integrate live events with a broad array of industry insights, digital tools, and data-focused solutions to create uniquely rich experiences. As true partners, we at Emerald strive to build our customers' businesses by creating opportunities that inspire, amaze, and deliver breakthrough results. With more than 140 events each year, our teams are creators and connectors who are thoroughly immersed in the industries we serve and committed to supporting the communities in which we operate. For more information, please visit www.emeraldx.com
Media Contact
Amy Dufour
Marketing Manager, Surf Expo
Amy.Dufour@surfexpo.com 
For Surf Expo Media Registration, click here.