Show News
Surf Expo January Expands by 20%, Attracts Wide Range of Brands
Exhibitors say the show is a "must attend" event for meeting with key retail buyers
Posted 11/07/2022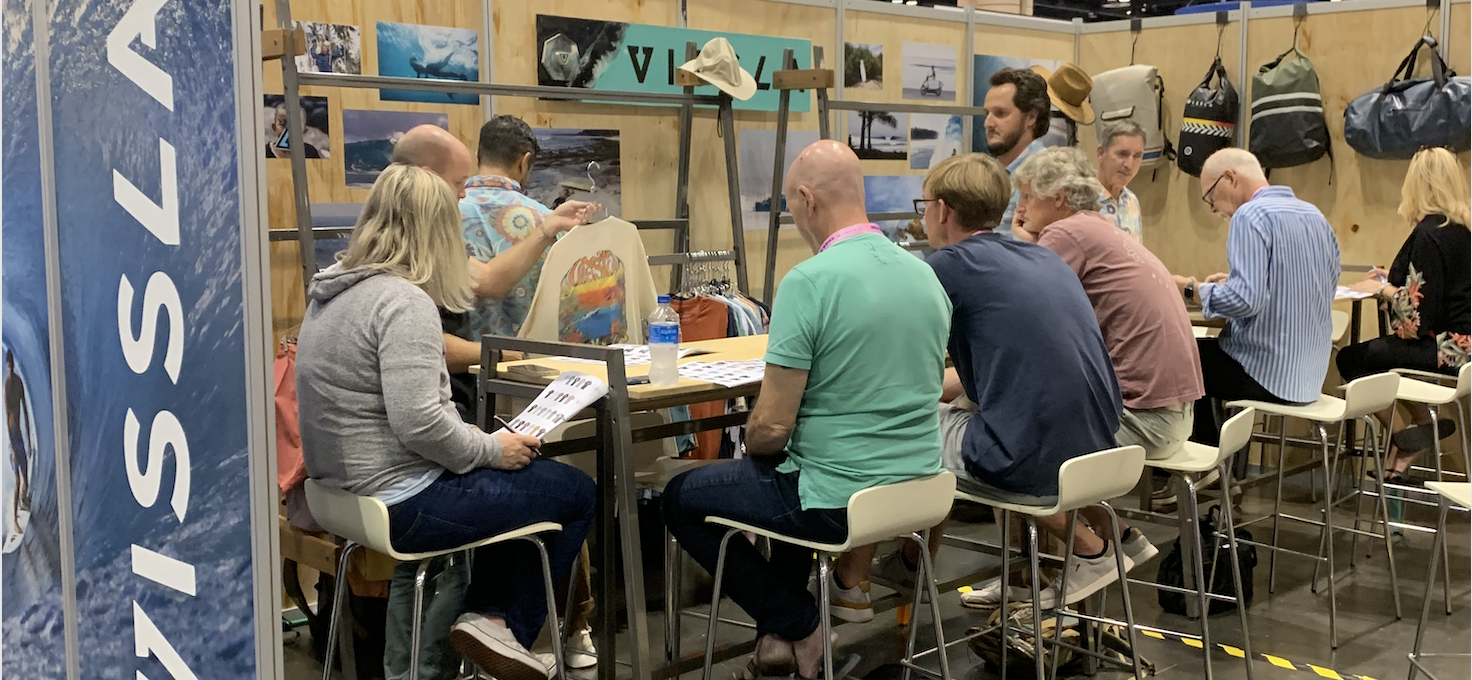 Orlando, Fla. (November 7, 2022) – Surf Expo, the world's premier watersports and beach lifestyle tradeshow, is preparing to host another blockbuster gathering at the Orange County Convention Center in Orlando, Florida on January 4-6, 2023. 
Surf Expo continues to bounce back post pandemic, with the January 2023 show forecast to expand by 20% compared to the prior year. Net square footage will reach approximately 190,000 square feet.  
Illustrating Surf Expo's strength is its finalist nomination at the upcoming Trade Show News Network Comeback Awards in the category of Customer Connectivity. 
"We work hard to listen to and take care of all our customers, including brand exhibitors and retail buyers," said Emerald SVP and Surf Expo Show Director Roy Turner. "We are thrilled that the winter show continues to grow post pandemic and are excited to welcome an impressive list of brands to Orlando." 
A wide range of exhibitors have signed up for the January 2023 show including Vissla, Birkenstock, Salty Crew, Katin, Jetty, Dark Seas, Firewire Surfboards, MISFIT Shapes, Sharp Eye Surfboards, Xcel Wetsuits, Keen Footwear, Pura Vida, DIFF Eyewear, Bajio Sunglasses, AFTCO, Hey Dude, Havaianas, Sperry, Sun Bum, Dragon Alliance, and many more.  
"We're really looking forward to Surf Expo January," said Vissla CEO Paul Naude. "If it's anything like the recent September show, it's going to be a cracker. Retailer attendance was great in September – the strongest show since the pandemic. We believe that the momentum will continue as exhibitors and retailers look for direction going into what appears to be an unpredictable year ahead." 
Salty Crew Global Sales Director Tom Ruiz said Surf Expo is a "must attend" event to meet with key industry retailers efficiently and effectively. 
"Surf Expo creates the opportunity for brands to connect with some of the best East Coast and Gulf Coast retailers," Ruiz said. "Having the ability to meet with shops like BC Surf & Sport, Island Water Sports, Ron Jon Surf Shop, Heritage Surf Shop, WRV, and 17th Street Surf Shop is not going to happen anywhere else besides Surf Expo. We are looking forward to seeing everyone in January." 
Stay tuned for more information about an increase in prize money for the always popular Florida Shape-Off at Surf Expo, an annual surfboard shaping contest and exhibition that promotes the craft of by-hand surfboard shaping. 
About Surf Expo 
Surf Expo is the largest and longest running watersports, beach and resort lifestyle tradeshow in the world. Produced twice annually in January and September, Surf Expo draws buyers from stores across the U.S., the Caribbean, Central and South America and around the world. The show historically features hundreds of apparel and hardgoods brands and a full line-up of special events, education opportunities and awards ceremonies. Surf Expo is a trade-only event. Visit www.surfexpo.com for more information about the upcoming show January 4-6, 2023, in Orlando, Fla. 
About Emerald
Emerald's talented and experienced team grows our customers' businesses 365 days a year through connections, content, and commerce. We expand connections that drive new business opportunities, product discovery, and relationships with over 140 annual events, matchmaking, and lead-gen services. We create content to ensure that our customers are on the cutting edge of their industries and are continually developing their skills. And we power commerce through efficient year-round buying and selling. We do all this by seamlessly integrating in-person and digital platforms and channels. Emerald is immersed in the industries we serve and committed to supporting the communities in which we operate. As true partners, we create experiences that inspire, amaze, and deliver breakthrough results. For more information, please visit emeraldx.com. 
Media Contact
Amy Dufour
Marketing Manager, Surf Expo
Amy.Dufour@surfexpo.com 
For Surf Expo Media Registration, click here.