Industry News
Pro-Lite Int. to Release New V3 Ridgeline Microdot Traction Pad in Support of Surf Shop Day
May 15th Surf Shop Day Celebrates Independent Surf Retailers
Posted 05/04/2021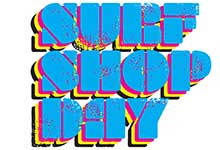 The 3rd annual SURF SHOP DAY is May 15th and anticipation is growing at Surf Shops globally. The 3rd Saturday in May is reserved to celebrate the independent retailers who birthed an industry, provided jobs for many and shared stoke with millions.
Pro-Lite Int. is releasing their all-new V3 ridgeline microdot traction pad exclusively at surf shops in support of SURF SHOP DAY and surf shops around the world. Pro-lite Int. is also the first brand that has committed to closing their web-store on SURF SHOP DAY.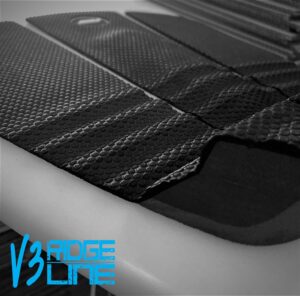 "It's important to support the lifeblood of our industry. Our retail partners supported us when there was no DTC and without them moist of us wouldn't be where we are today. I know an exclusive for a traction pad isn't going to be a huge revenue driver for shops but if we can help get some more bodies in the door that's great" Said Micah Bundy, Pro-Lite Int. Vice President.
Brands are encouraged to use SURF SHOP DAY as a release date for limited edition products that are sold exclusively at surf shops. This is also a day for brands and shops to host events that drive new and old consumers to our temples of stoke.
"Surf Shops are the bloodline for what we do, and are the keepers of surf culture. As a small independent company with 3 full time employees, we feel that it is important to give people a reason to support small business, and in a small way give back to people just like us. Who do what they do because they're passionate about it, and most don't get rich doing it." Said Mike "Hendo" Henderson, Pro-Lite Int. Sales and Marketing Director
"One small step for a brand, one giant leap for surf shops. Pro-lite selling their new V3 ridgeline microdot traction pad exclusively at surf shops is another step towards putting the special back into specialty retail. Closing their web-store on SURF SHOP DAY is a great way to say thanks to all the independent retailers who have supported Pro-lite since 1982" Commented Mike Vavak, Building The Revolution and SURF SHOP DAY founder.
Brands and Surf Shops all over the world are invited to be part of this celebration by signing up at this link: https://forms.gle/6xYZbsEDXVbv7wHV8
For more info please contact Mike Vavak at BuildingTheRevolution@gmail.com
To stay updated, follow us @SurfShopDay and @Building_The_Revolution on Instagram and tag us using #SurfShopDay in your posts