Show News
Helping after the Hurricanes
Working together to helping those in need.
Posted 09/12/2017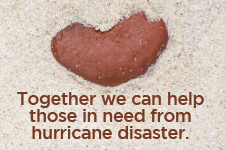 As members of the Surf, Beach/Resort & Watersports Lifestyle community, most of us know fellow businesses that have been affected but the recent hurricanes. Our thoughts and prayers go out to all who have been impacted by Hurricane Harvey and Hurricane Irma as well as the victims of the earthquake in Mexico.
We've compiled a list of some resources to help support relief efforts in the aftermath of these disasters. There are many ways to lend aid, this list includes a few that enable targeted aid to the areas most affected. Together we can help those in need.
Waves 4 Water
Waves4Water  About: The mission is simple: get clean water to every person who needs it. In addition to their primary focus around clean water, Waves4Water coordinates and executes natural disaster relief efforts around the world.  We as an organization have been tied to this region of the world since our initial response to the Haiti earthquake in 2009. Now again, we watch as another natural disaster bears down, this time focusing on our friends in both the British and US Virgin Islands, the French Caribbean, and other neighboring chains. Our Founder, Jon Rose says of the tragedy that "We are launching a full scale relief initiative for the Caribbean Islands that were ravaged by Irma. We have personal friends who lost everything and thousands more that are in dire need of help. Clean water is at the very peak of what's needed most and our program speaks directly to that need." Because we understand that the first few weeks are crucial in stemming the spread of waterborne diseases and life threatening dehydration, we plan to launch our response in three phases- read more.
Water Mission
Water Mission  Over the past few weeks, the Caribbean, Central America, and the southeastern U.S. have been devastated by multiple hurricanes and an 8.1 magnitude earthquake. In the wake of a natural disaster, access to safe water is essential to prevent the spread of disease. Water Mission is keenly aware of the need for timely action and is responding to these disaster situations in the following ways (updated 9/15/17). Donate now. 
Hurricane Irma left St. Martin without power or clean water for the 120,000 residents on the island. As of today, we have staff on the ground working with partners to provide safe water to people in dire need.
We are still evaluating the devastation on other Caribbean islands affected by Hurricane Irma. Once we are fully informed, we will use our resources and partnerships to respond immediately. Staff from our nearby country programs, such as Honduras, are on standby.
 In Haiti, Hurricane Irma caused some damage on the northern coast of the island. Our staff has identified three projects that need to be implemented in order to serve people affected by the storm.
 Following the 8.1 magnitude earthquake off the southern tip of Mexico on September 8, we are working with partners in the Chiapas region to assess the damage. Three disaster response projects are already in progress.
Direct Impact Fund on Gofundme
Direct Impact Fund, is an independent, registered 501(c)(3) non-profit organization that focuses on providing immediate and direct assistance to those affected by natural and manmade disaster. If a donor supports the Direct Impact Fund  the funds will be distributed to verified campaigns created to support people affected by Hurricane Irma read more. Or, you can find other Hurricane Irma Relief Campaigns that have been set up and donate directly to one.
PayPal Giving Fund
Make donations to PayPal Giving Fund, a 501(c)3 charity. PayPal covers all fees. Or select from a number of trusted charities providing relief to victims of Hurricane Irma.
Global Giving
GlobalGiving is the largest global crowdfunding community connecting nonprofits, donors, and companies in nearly every country. They have stated that all donations to this fund will support recovery and relief efforts for Hurricane Irma. Initially, the fund will help first responders meet survivors' immediate needs for food, fuel, clean water, hygiene products, and shelter. Once initial relief work is complete, this fund will transition to support longer-term recovery efforts run by local, vetted organizations responding to this disaster.
Hand in Hand 2017
Hand in Hand 2017  Benefitting charities include the Rebuild Texas Fund, United Way of Greater Houston, United Way Irma Recovery Fund, Habitat for Humanity, Save the Children, Feeding Florida, Feeding Texas, Direct Relief, The Mayor's Fund for Hurricane Harvey Relief (administered by the Greater Houston Community Foundation), ASPCA and Best Friends Animal Society.
Comic Relief USA, the non-profit organization behind Red Nose Day and Idol Gives Back, is responsible for collecting donations and overseeing the distribution of monies raised during the fundraiser to beneficiaries to ensure funds raised provide direct impact to communities affected by Hurricanes Harvey and Irma.
The entire amount of donations from the public received by the Hand in Hand Hurricane Relief Fund will be distributed to charities working on the ground the affected areas. Costs of producing the benefit and processing donations are covered by corporate and private contributions.