Show News
Famed Waterman Flip Pallot Appearing at Surf Expo to Launch the New Bluewater Category
Posted 01/18/2018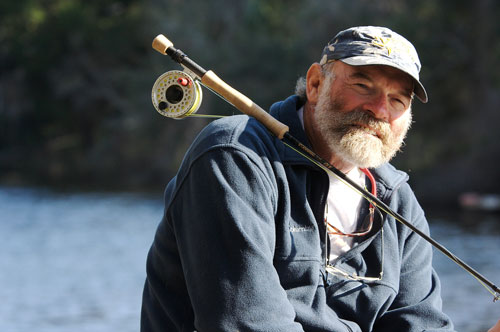 To mark the launch of Bluewater, their newest show category, Surf Expo announced today legendary waterman, outdoorsman and TV host Flip Pallot will be in attendance at the show to meet and greet attendees.
Flip will be the featured guest at the Bluewater Happy Hour on Thursday, January 25, the show's opening day. Flip is a well-known author, consummate outdoorsman, fishing guide and noted television host of a number of outdoor inspired shows including Saltwater Angler, ABC American Sportsman, Outdoor Life, Walkers Cay Chronicles and Quest for Adventure. 
On display at the Bluewater Happy Hour will be a 22' Hell's Bay Boatworks' flats boat; one of two on display at the show next week. Flip is the founder of the Titusville, Florida boat maker and first time Surf Expo participant.
"We're excited to welcome Flip to Surf Expo, to launch this exciting new section for our buyers and brands," added Roy Turner, SVP, Show Director. "We're so pleased with the momentum behind Bluewater, and look forward to building upon it for our September 2018 show."
Catering to inshore and offshore apparel and accessory companies, the new Bluewater section will be anchored by veteran Surf Expo exhibitors Salt Life, Bimini Bay and Yeti. Inspired by like-minded watersports brands, Bluewater connects to the waterman lifestyle that has always been a part of Surf Expo's DNA, and is a perfect complement to Surf Expo's existing floor categories.
Larry Laska, Director of Marketing, Salt Life, said about the launch, "We are excited to return to Surf Expo and to be in the new Bluewater section. Bluewater is the ultimate destination for those who 'live the Salt Life' to see the latest innovations in saltwater apparel and gear."
For more information, contact Kenneth Andres, Surf Expo Category Manager Kenneth.Andres@www.surfexpo.com.